Monday Funday Linky Party- December 4th
Can you believe how fast the Holidays are coming on?! I certainly can't! Everything is already all Gingerbread this and Eggnog that. I am super excited for this Christmas.
As the Holidays creep closer, I keep wishing harder and harder for some snow that would just stay on the ground for a little longer than 1/2 a day. We want to make a Snowman!
New on Ninjamommers.com
How to Avoid Last Second Christmas Shopping
Bite Sized Peanut Butter Chocolate Chip Cheesecake Cups
How to Make Chores Fun for Kids
Blog Link Up Party Features
This week's features have been chosen by Randa from The Bewitchin' Kitchen. I'm so excited about this week's features, there are some awesome blogs to share this week!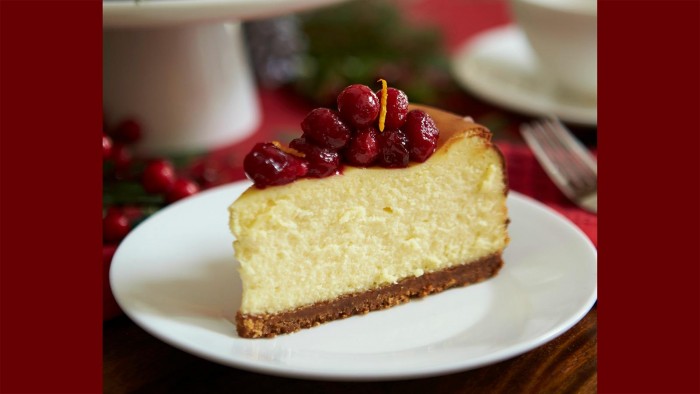 My first feature is this Cranberry Gingerbread Cheesecake made by Chef Lynn Crawford from Hoss Magazine. This cheesecake recipe is perfect for the holidays! I am amazed with the presentation. Doesn't it look perfect? I have to say this is going on the top of my "to try list". Plus the fact that it's made by the loveable Chef Lynn makes it that much more awesome.
My second choice is this adorable Christmas Mantle from Brooklyn Berry Designs. I have always been a big fan of Brooke's blog, she has such lovely ideas and this mantle is no different. I love how simple it is (even I can do this) but it's incredibly personal with the personalized photo stockings. Great job Brooke!
My third, and final, pick is this Apple Spice Cake from Jennifer Meyering. Look at this photo, it has everything I love in it: bread, cinnamon, apples and a sugary glaze. Perfection! I love the comfort of fall flavours, all year round.
Link up to the linky form below to grow exposure to your blog. Your posts will be posted across fourblogs: The Bewitchin' Kitchen, Merry About Town,MyBabyStuff and Ninja Mommers. Once a week one of us will showcase and feature 3 blogs.
Not a blogger? This is the perfect place to find inspiration for some recipes,DIY or just life in general so I hope you stick around to explore.

By linking up to the Monday Funday Linky Party, you are giving all 4 blogspermission to use your with credit given back to you.